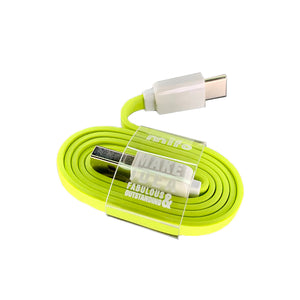 Our premium, no tangle USB Standard to USB-C charging cable is compatible with all Mifo models that utilize USB-C to charge.
This durable cable may be used for any USB Standard and USB-C compatible devices including laptops, tablets, and power banks.

Cord measures 14 inches.
Great Product!
Purchased about a month ago. Love the sound quality. I go to the gym and don't need to listen to the residual noise created by my fellow gym members. These headphones block off the sounds of the gym and music quality is outstanding. My wife also uses the same model at the gym and she does some really crazy cardio. Elliptical, bike, you name it and the ear buds stay in place.